Remote Starter Install -- Page 1 of 4
Installing a remote starter into this car was just short of impossible for me. First of all, I have only installed about 6 other remote starters, so I didn't have tons of experience. I'm pretty handy with a soldering iron and wire cutters, and I would suggest that if you want to undertake this project, you be so also.
Some of the wires are very hard to find, one of them is extremely hard to find, so if you want to do this, get ready for a 10-hour project. It took me 16. No joke.
I have no idea if installing a remote starter on your car voids your warranty so I hereby declare that anything written below is for informational purposes only and I am not responsible for any damage incurred by following the steps outlined below.
Alright, enough with the blah, blah, blah, let's get on with the show.
Preparation
Tools needed:

Soldering iron and solder
Needle-nose pliers - for those hard to reach places
Good wire stripper
Wire cutters
Electrical tape
A multimeter
Some kind of fish or semi-rigid wire
Work light and/or flashlight

Equipment needed to be purchased:

Remote starter (alarm portion optional) from any company
A couple of automotive relays (just in case)
Some extra (30ft) hookup wire (18 gauge is fine)
HIGHLY RECOMMENDED: Helm's service and electrical manuals

Knowledge and skills needed:

Basic understanding of electronics
Knowledge of using the tools described above
Know how to read the Helm's manuals
Feel comfortable taking apart a CAN$40000+ car. :)

My assumptions:

You have all the tools listed above
You have the Helm's manuals
Before you start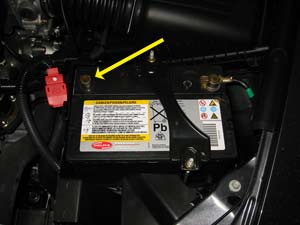 First thing you have to do is pop your hood and remove the covers on the battery and engine. I'd remove them all because you will be fishing wires around in there and you'll want as much room as possible to work in there.
Before we get into it, please disconnect your battery. You will be playing with wires in the car that are fused at 50 amps.
Ok, now we're ready to start. Put on some of your favorite tunes and let's start taking apart this beast.
On to page 2
Go home